Well the time has come to hang up my designing smock. Designing has been a lot of fun but with 3 small kiddos and one more on the way its just too hard to get it all done. I've really enjoyed my time and don't plan on completely disappearing. I will still post from time to time and have a freebie now and then.
My Designs will be available at Digital
Scrapn
for two more weeks for 60% off then they will be gone forever!!!
Stop by for great savings before they disappear!
I still have a few items over at
SAS
for a limited time. I also have an exclusive kit now available free with purchase
Its called Sunday Stroll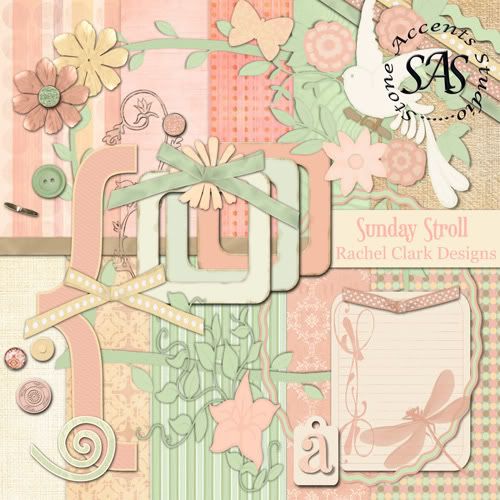 You can grab it here
http://stoneaccentsstudio.com/store/index.php?main_page=product_info&cPath=31_55&products_id=1356
Thanks to Lori and all the gals at Digital Scrapn! I've learned so much from all of you and really enjoyed your friendship! Keep up the great work!
Thanks to all the great ladies at Stone Accents! You are such a friendly bunch! And thanks to Julie for giving me the opportunity to sell there.
Thanks to my Ct for doing such a great job! Wish you all the best!
And a special thanks to all my customers! I appreciate your support!
Take care everyone!
Ok this is not good bye...I'll be around when I'm not too busy playing outside with my kids.