Today we are working with the pse photocopy filter. Which I happen to use quite a bit. I like to make coloring pages with them for my kids. We create coloring books using pictures taken with friends or family for gifts. They're always a huge hit! Another fun thing to do with coloring pages is to add you and/or your childs photo to other coloring pages. There are tons of free coloring pages online with super heroes, elmo etc. I run the filter on a photo then add it to a premade page. You can add your own text to create your own personalized book (for personal only use I would think). Ok enough rambling...
You can find the filter under filter, sketch, photocopy. You do need to choose both background and foreground colors. I choose black and white because I want to print my photo as a coloring page.
After the filter is selected you have the option to adjust the detail and darkness of the photo.
Here is my before photo of my boys hitting the arcade on our trip.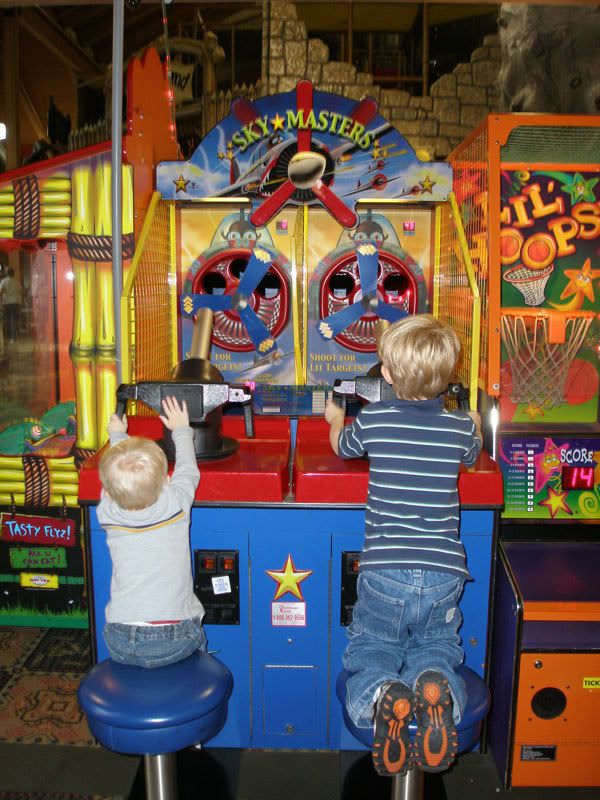 My after photo and boys latest coloring page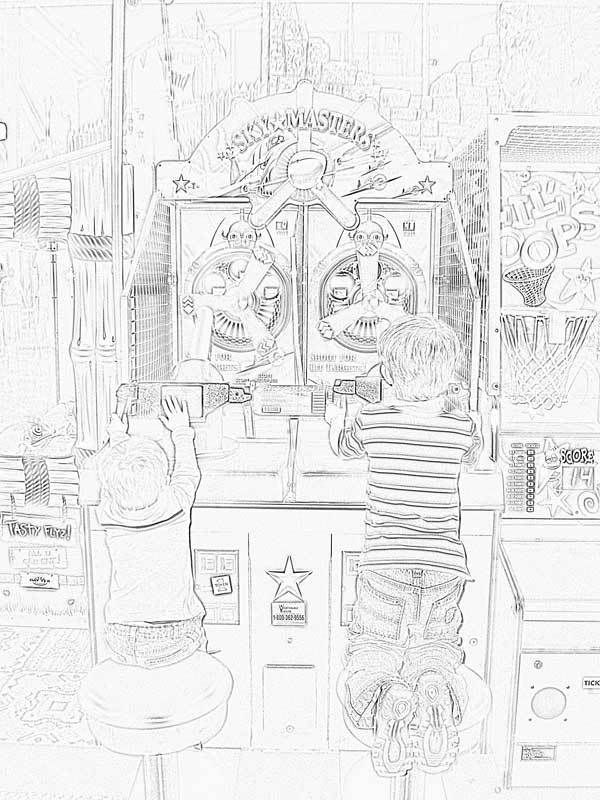 I decided to try it out in color because I don't normally do that. Here is what I got.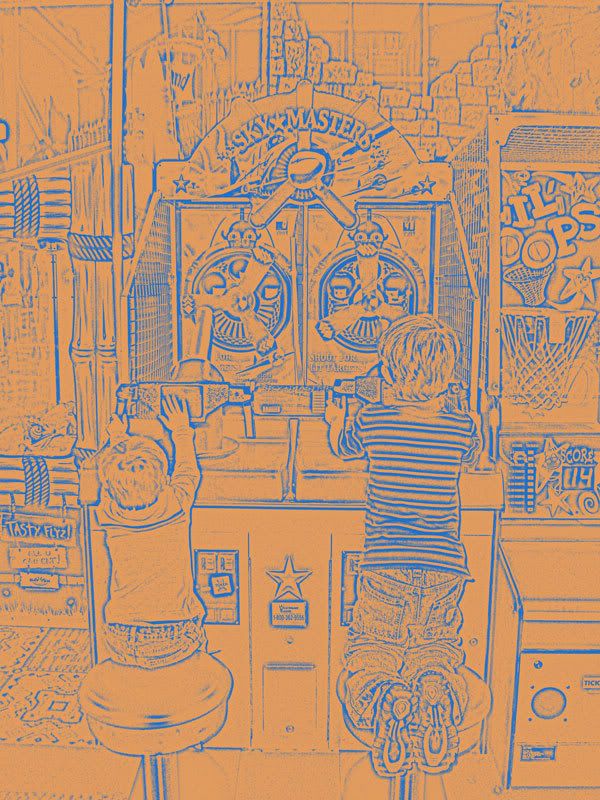 Wanna join the challenge? Simply try it out for yourself and if you'd like to share your photo or layout using this filter simply leave us a link in the comment section.
Thanks for stopping by! Have a great weekend!