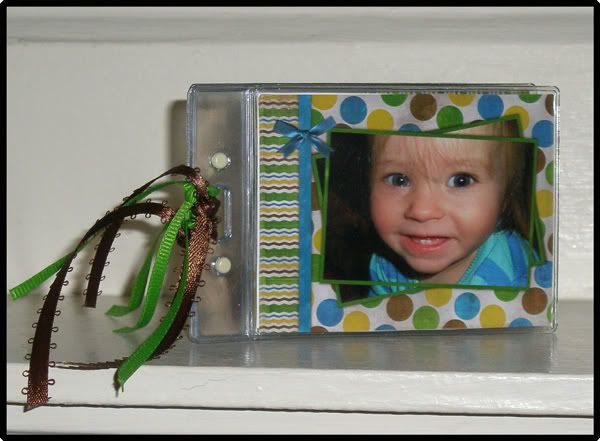 I made my first badge album with a kit I'm still working on called Jump. It was so much fun and turned out really cute (at least i think so). I made one for me and I'm working on one for each of the kids grandparents. Creating badge albums is so easy. You can find the badge protectors at walmart for under $2.00 or most office supply stores. edit: I should say you can find it at most Walmarts. We just finally got a Walmart in our town and I hate it. Its so small and doesn't carry most of the things I want like badge protectors. So I had to go out of town to pick up mine. The trip was well worth it though!
Here is a little sneak peak of the kit I'm working on.
I have the badge album complete just need to package it up so look for that and my new kit in the store sometime next week!
Thanks for stopping by!