Hi,
I've learned alot since I first started designing and have started updating some of my older kits and freebies. I have just completed updating the pink lemonade kit. It no longer has drop shadows on the alpha or elements and I've added texture to the papers. Also corrected a few booboos with the brads and a few papers. Special thanks to atomic cupcake for the chipboard action. (Since I first started designing I have learned to do the chipboard on my own but since this is a freebie I thought I'd keep it simple ;)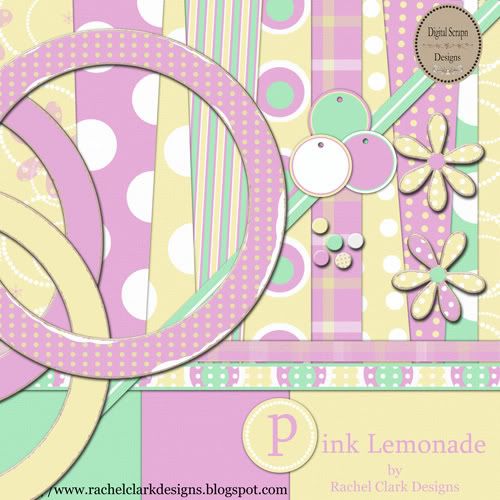 Sorry download expired

please note only lowercase alpha is included no numbers or symbols.
I'd love to see what you create with my designs! Please feel free to post your layouts in the gallery at Digital Scrapn Designs or join a challenge in the forums.