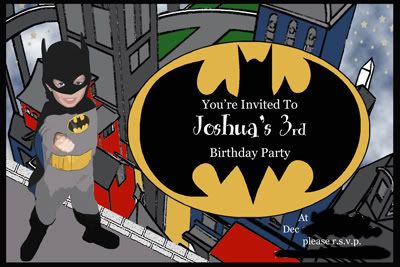 Sorry I never got around to the filter challenge for last week. I got side tracked making invites for my son Joshua's birthday party. He is so into batman. I thought it would be fun to really personalize his cards so he did a little photo shoot for me in his costume. He is so excited! I used pse filter cutout to give him a cartoon look. For the background I used a coloring page found at
http://www.coloring-book.info/coloring/coloring.php?id=4863
.
I created the bat from a font called batben and filled in the letter.
Other fonts used: Georgia, house sitter
I plan getting a photo cake made. I am working on a design now as soon as its on the cake I'll post a picture.
Thanks for stopping by!