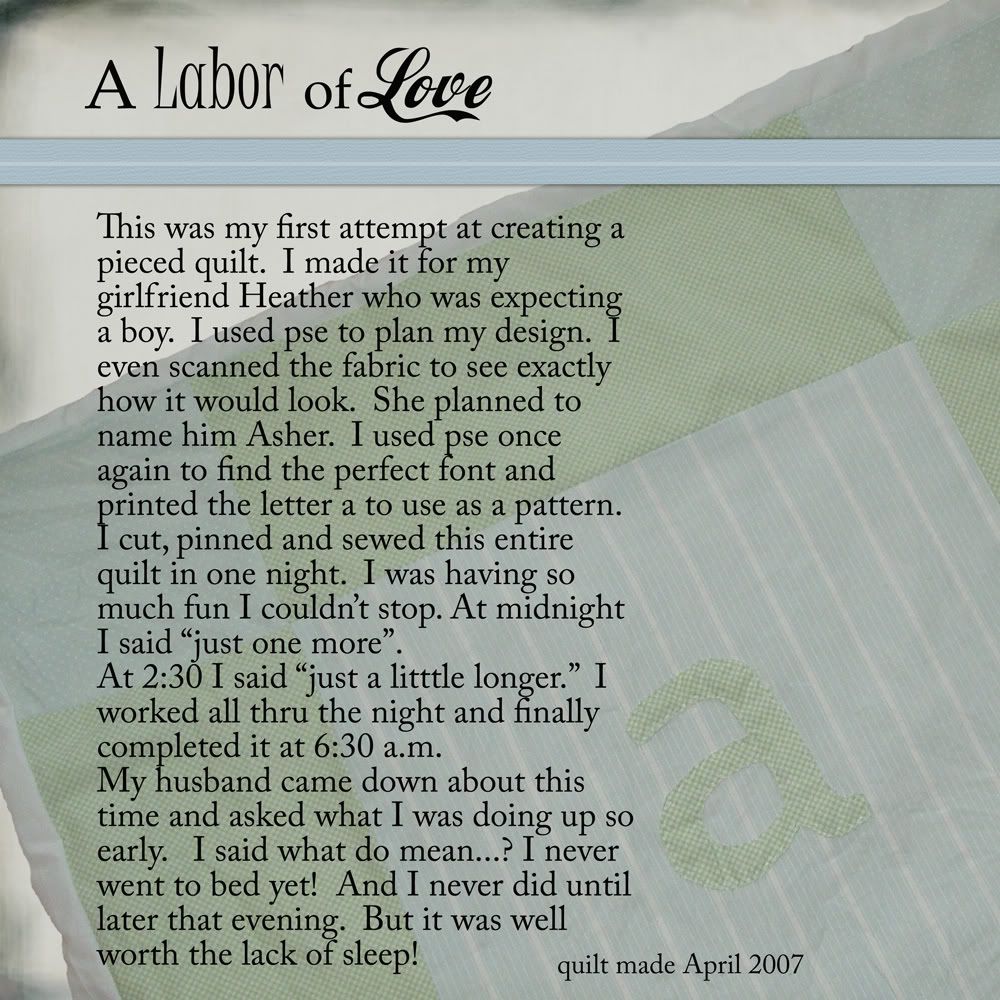 Here is my lo for Hummie's themed thursday's this week.
I also wanted to let you know that I probably won't be posting much for a while. I will still try to do hummie's themed thursdays and filter fridays. But other than that I won't be around much.
Life has just gotten too busy and I am so far behind. I have not been motivated to design at all. Partly from lack of sleep. Since my oldest started school it seems like someone is always sick and waking up all through the nite. Right now my littlest one is sick and her poor nose is running like a faucet. Lack of sleep usually doesn't bother me so I stay up til 1 or 2 in the morning to get stuff done. But I can only do that for so long before getting burned out. Well I'm burned out and the little ones are not sleeping at all So I'm taking a little break.
We also got some bad news about a month ago. My husband's grandma found out she has cancer (she's 80 something). The doctors are not sure what kind it is yet but it's pretty much through out her entire body and bones. So the outlook is not so good. Her daughter (dh's mom) will be flying in on Wednesday to see her and our family for at least three weeks...
I will be back tomorrow for Filter Fridays...